Bern Hill Railroad Posters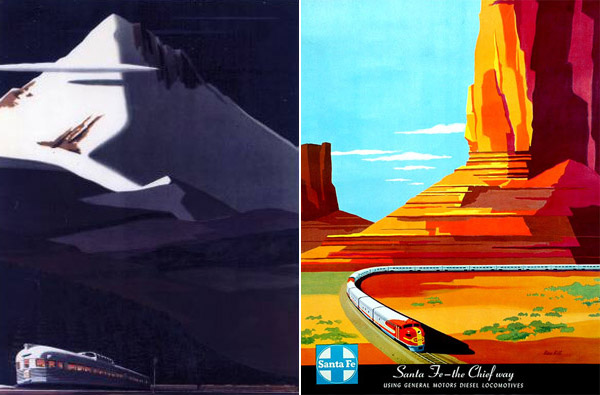 These illustrations by Bern Hill for Railway Age Magazine are stunning demonstrations of 1950's modernist design.  If you're into these, check out the Antique Roadshow segment about Bern Hill's work.  More images after the jump.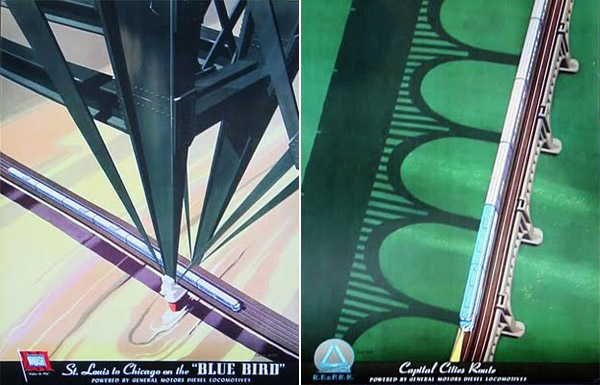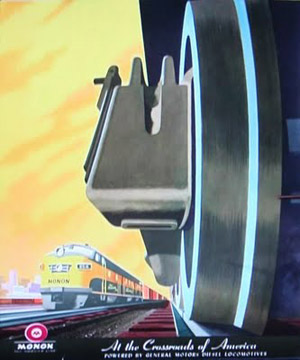 Via Signal vs. Noise.  Image credit for most of these appears to go to Alphabet City, who tooks photos of his television from the episode of Antiques Roadshow.

Both comments and pings are currently closed.